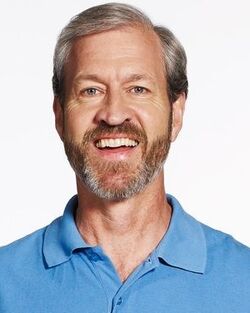 David Roberts portrayed Arthur Dolan in Ghost Rider.
Significant roles
Lust in Seven Deadly Sins (1993)
Dave "Gibbo" Gibson in Mercury (1996)
Dr. Barry Strong in Water Rats (1998)
Roland in The Matrix Reloaded (2003)
Bruce Lane in The Secret Life of Us (2003)
Roland in The Matrix Revolutions (2003)
Dr. John Alfarno in MDA (2003)
Peter Hindmarsh in Small Claims (2004)
Peter Hindmarsh in Small Claims: White Wedding (2005)
Alan Peterson in Holly's Heroes (2005)
Peter Hindmarsh in Small Claims: The Reunion (2006)
Tim in Satisfaction (2007-2008)
Cyrus in Fool's Gold (2008)
Raymond Yale in The Square (2008)
Ed Frazer in Rescue Special Ops (2009)
Max McKenzie in City Homicide (2009)
Andrew Shrapton in The Jesters (2009)
Lou de Bono in Home and Away (2009-2010)
Quotes
Please add some quotes from this movie about his work with Marvel movies!
Ad blocker interference detected!
Wikia is a free-to-use site that makes money from advertising. We have a modified experience for viewers using ad blockers

Wikia is not accessible if you've made further modifications. Remove the custom ad blocker rule(s) and the page will load as expected.