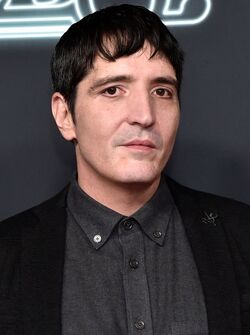 David Dastmalchian portrayed Kurt in Ant-Man.
Significant roles
Thomas Schiff in The Dark Knight (2008)
Nelson in Sushi Girl (2012)
Major Eckert in Saving Lincoln (2013)
James Harris in The Employer (2013)
Bob Taylor in Prisoners (2013)
Quotes
"[On whether he'll appear somewhere else in Phase 3] Well, your guess is as mine unfortunately. I wish that I knew, but I will say that...It is obviously not an independent film, it's a huge studio film. But I've had an incredible experience working on that movie. I will also say that - I've been doing this for a little while, so I still feel like I'm new at being in films and working in film - but there is something about being around a group of people that are absolutely in love with their job and love what they're creating. Whether it's working on Animals, which is what we were with a crew of 15 people, or working on this huge kind of epic Marvel film with this incredible star and other stars in it, it's been just an incredible experience. And I hope that I get to be involved in the future of that world because I've had so much fun doing it. It's been a blast!"
Ad blocker interference detected!
Wikia is a free-to-use site that makes money from advertising. We have a modified experience for viewers using ad blockers

Wikia is not accessible if you've made further modifications. Remove the custom ad blocker rule(s) and the page will load as expected.