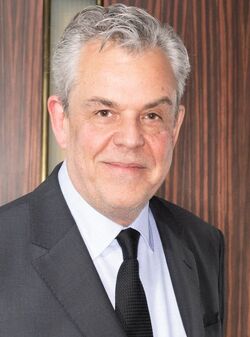 Danny Huston portrayed William Stryker, Jr. in X-Men Origins: Wolverine.
Significant roles
John in Spanish Fly (1998)
Kalman in Eden (2001)
Michael in 21 Grams (2003)
Jack Frye in The Aviator (2004)
Sandy Woodrow in The Constant Gardener (2005)
Emperor Joseph in Marie Antoinette (2006)
Orson Welles in Fade to Black (2006)
Isaac French / Dr. Miles Phoenix in The Number 23 (2007)
Marlow in 30 Days of Night (2007)
Poseidon in Clash of the Titans (2010)
King Richard the Lionheart in Robin Hood (2010)
Quotes
"Stryker both loves and hates mutants because his son was a mutant and drove his wife to suicide. So he understands what they're going through, but despises their destructive force."
Ad blocker interference detected!
Wikia is a free-to-use site that makes money from advertising. We have a modified experience for viewers using ad blockers

Wikia is not accessible if you've made further modifications. Remove the custom ad blocker rule(s) and the page will load as expected.