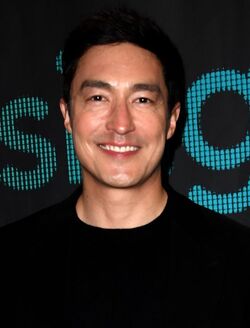 Daniel Henney portrayed Agent Zero in X-Men Origins: Wolverine and voiced Tadashi Hamada in Big Hero 6.
Significant roles
Henry Kim in Nae ireumeun Kim Sam-soon (2005)
Robin Heiden in Miseuteo robin ggosigi (2006)
Dr. David Lee in Three Rivers (2009-2010)
Quotes
"I like to play villains because there are no restrictions playing it, allowing you freely to express it, so you can act how you want to."
Ad blocker interference detected!
Wikia is a free-to-use site that makes money from advertising. We have a modified experience for viewers using ad blockers

Wikia is not accessible if you've made further modifications. Remove the custom ad blocker rule(s) and the page will load as expected.