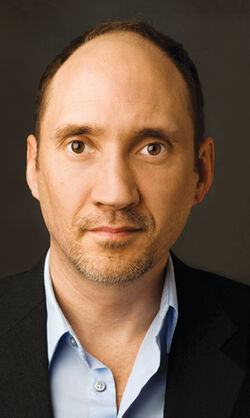 Cullen Douglas portrayed Edison Po in Agents of S.H.I.E.L.D.
Significant roles
Jefferson Cash in Sunshine State (2002)
Patrick in Scrubs (2004-2005)
Guy in Gotham Cafe (2005)
Lab Tech Tom Abrams in Strong Medicine (2005)
Harry Tepper M. E. in Bones (2006)
Dr. Bob Richardson/Mr. Arnold in Grey's Anatomy (2007-2013)
Ulysses Gillard in The Riches (2008)
Peter Mirsky in Shark (2008)
Hal Jarvis in Private Practice (2008)
Dr. Sickinger in Ace Ventura: Pet Detective Jr. (2009)
Dr. Tony Mallon in Psych (2010)
Steve Doherty in Scandal (2012-2013)
Quotes
Please add some quotes from this performer about their work in Marvel Movies!
Ad blocker interference detected!
Wikia is a free-to-use site that makes money from advertising. We have a modified experience for viewers using ad blockers

Wikia is not accessible if you've made further modifications. Remove the custom ad blocker rule(s) and the page will load as expected.