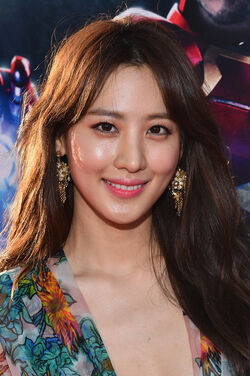 Claudia Kim portrayed Dr. Helen Cho in Avengers: Age of Ultron.
Significant roles
Park Ji-won in Geimui yeowang (2006)
Jang Yoo Jin in Brain (2011)
Choi, Mi Rae in 7 Geup Gongmoowon (2013)
Quotes
"I am a doctor/scientist who is friends with Tony Stark. But I can't give you more information; my lips are sealed for now. It's very secretive."
Ad blocker interference detected!
Wikia is a free-to-use site that makes money from advertising. We have a modified experience for viewers using ad blockers

Wikia is not accessible if you've made further modifications. Remove the custom ad blocker rule(s) and the page will load as expected.