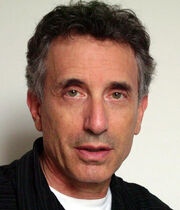 Chip Zien gave his voice to Howard T. Duck in Howard the Duck.
Significant roles
Jason Stoller in Love, Sidney (1981-1983)
Eat-My-Dust-Eddie in The House of God (1984)
Franklin P. Adams in Mrs. Parker and the Vicious Circle (1994)
Gary Karp in Almost Perfect (1995-1997)
Sammy Klein in Deadline (2000-2001)
Mark Rothenberg in United 93 (2006)
Quotes
Please add some quotes from this performer about their work with Marvel movies!
Ad blocker interference detected!
Wikia is a free-to-use site that makes money from advertising. We have a modified experience for viewers using ad blockers

Wikia is not accessible if you've made further modifications. Remove the custom ad blocker rule(s) and the page will load as expected.