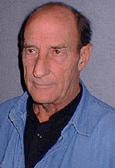 Campbell Lane portrayed Baron Wolfgang Von Strucker in Nick Fury: Agent of S.H.I.E.L.D..
Significant roles
Reverend Pierce in Stranger in My Bed (1987)
Skeletor in He-Man and the Battle for Primus (1990)
Frank Jewett in Needful Things (1993)
Walter Hickcock in In Cold Blood (1996)
Mr. Death in Mr. Rice's Secret (2000)
Masurewicz in Dreams in the Witch House (2005)
Amos in Scary Movie 4 (2006)
Quotes
Please add some quotes from this performer about their work in Marvel movies!
Ad blocker interference detected!
Wikia is a free-to-use site that makes money from advertising. We have a modified experience for viewers using ad blockers

Wikia is not accessible if you've made further modifications. Remove the custom ad blocker rule(s) and the page will load as expected.