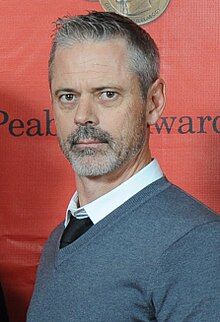 C. Thomas Howell portrayed Ray in The Amazing Spider-Man and Carson Wolf in Netflix series The Punisher.
Significant roles
Tyler in E.T. the Extraterrestrial (1982)
Ponyboy Curtis in The Outsiders (1983)
Robert in Red Dawn (1984)
Michael Ryan in Secret Admirer (1985)
Jim Halsey in The Hitcher (1986), The Hitcher II: I've Been Waiting (2003)
Baby Face Nelson in Baby Face Nelson (1995)
Det. Frank Kohanek in Kindred: The Embraced (1996)
Boris Dakota in Shepherd (1999)
Dakota in Cybermaster (1999)
Dr. Alex Kennedy in Amazon (1999-2000)
Nathan Devine in Asylum Days (2001)
Presto Webb in Hidalgo (2004)
Kenneth A. Bianchi in The Hillside Strangler (2004)
Kyle Bale in Summerland (2004-2005)
George Herbert in War of the Worlds (2005)
Barry Landes in 24 (2006)
George Herbert in War of the Worlds 2: The Next Wave (2008)
Joe in Toxic (2008)
Luke in The Grind (2009)
George Foyet/The Reaper in Criminal Minds (2009)
Officer Billy Dewey in Southland (2009-2010)
Quotes
Please add quotes from this performer about their work in Marvel Movies!