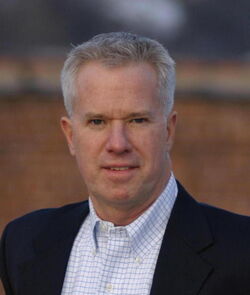 Brian Steele voiced the Dark Overlord of the Universe in Howard the Duck and portrayed Drake Creature in Blade: Trinity.
Significant roles
The Creature in Creature (1998)
Jumbo the Elephant God in Monkeybone (2001)
Sammael in Hellboy (2004)
Curtis Stahl / Hell Knight in Doom (2005)
William in Underworld: Evolution (2006)
Tyrant in Resident Evil: Extinction (2007)
Mr. Wink in Hellboy II: The Golden Army (2008)
T-600 in Terminator Salvation (2009)
Quotes
Please add some quotes from this performer about their work in Marvel movies!
Ad blocker interference detected!
Wikia is a free-to-use site that makes money from advertising. We have a modified experience for viewers using ad blockers

Wikia is not accessible if you've made further modifications. Remove the custom ad blocker rule(s) and the page will load as expected.