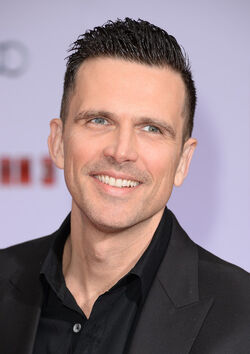 Ashley Hamilton portrayed Jack Taggart in Iron Man 3.
Significant roles
Taylor Deveraux in Beethoven's 2nd (1993)
Cole St.John in Sunset Beach (1997)
Stanley Bukowski in Oz (2003)
Kurt in Cats Dancing on Jupiter (2011)
Bruce in Lost Angels (2012)
Quotes
To be added
Ad blocker interference detected!
Wikia is a free-to-use site that makes money from advertising. We have a modified experience for viewers using ad blockers

Wikia is not accessible if you've made further modifications. Remove the custom ad blocker rule(s) and the page will load as expected.