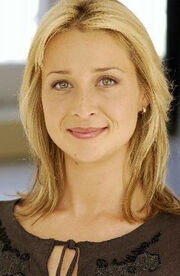 Asher Keddie portrayed Dr. Carol Frost in X-Men Origins: Wolverine.
Significant roles
Emma Hannon in The Last Frontier (1986)
Claire Ferrari in State Coroner (1997-1998)
Samantha Piper in Stingers (2000-2004)
Julia Jackson in Love My Way (2004-2007)
Liz Cruickshank in Underbelly (2009)
Jacinta Burns in Rush (2009)
Blanche d'Alpuget in Hawke (2010)
Nina Proudman in Offspring (2010)
Quotes
Please add some quotes from this performer about their work in Marvel movies!
Ad blocker interference detected!
Wikia is a free-to-use site that makes money from advertising. We have a modified experience for viewers using ad blockers

Wikia is not accessible if you've made further modifications. Remove the custom ad blocker rule(s) and the page will load as expected.