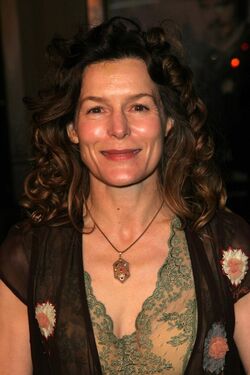 Alice Krige portrayed Eir in Thor: The Dark World.
Significant roles
Lucie Manette in A Tale of Two Cities (1980)
Sybil Gordon in Chariots of Fire (1981)
Bathsheba in King David (1985)
Tully Sarenson in Barfly (1987)
Mary Wollstonecraft Godwin in Haunted Summer (1988)
Mary Brady in Sleepwalkers (1992)
Joan Anatole in Jack Reed: Badge of Honor (1993)
Madame de Renal in The Scarlet and the Black (1993)
Rachel in Joseph (1995)
Borg Queen in Star Trek: First Contact (1996)
Borg Queen in Star Trek: Voyager (2001)
Lady Jessica Atreides in Children of Dune (2003)
Borg Queen in Star Trek: The Experience - Borg Invasion (2004)
Joan Collins in Dynasty: The Making of a Guilty Pleasure (2005)
Christabella in Silent Hill (2006)
Rachel Fedden in The Line of Beauty (2006)
Lady Russell in Persuasion (2007)
Zo in Ten Inch Hero (2007)
Sannie Laing in Skin (2008)
Judge Alexis Wyeth in Dirty Sex Money (2008)
Morgana in The Sorcerer's Apprentice (2010)
Sister Carmel in Will (2011)
Quotes
Please add some quotes from this perfomer about her work with Marvel movies!
Ad blocker interference detected!
Wikia is a free-to-use site that makes money from advertising. We have a modified experience for viewers using ad blockers

Wikia is not accessible if you've made further modifications. Remove the custom ad blocker rule(s) and the page will load as expected.