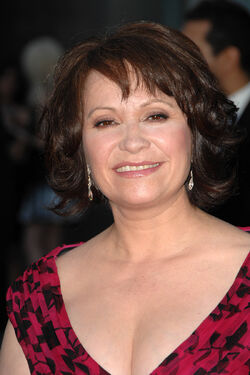 Adriana Barraza portrayed Isabela Alvarez in Thor.
Significant roles
Lupe in Mujer, casos de la vida real (1985-2003)
Mabel in Clase 406 (2003)
Amelia in Babel (2006)
Anita de Los Angeles in Rage (2009)
Shaun San Dena in Drag Me to Hell (2009)
Rosamaria in And Soon the Darkness (2010)
Quotes
"Surely I'm sorry, because the movie is really interesting and many incredible actors who I admire worked on it. But this is cinema, this is not the first nor the last time in which my scenes are deleted from the final cut of a movie!"
Ad blocker interference detected!
Wikia is a free-to-use site that makes money from advertising. We have a modified experience for viewers using ad blockers

Wikia is not accessible if you've made further modifications. Remove the custom ad blocker rule(s) and the page will load as expected.