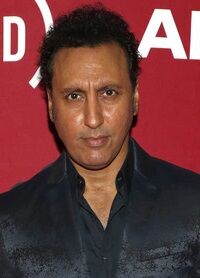 Aasif Mandvi portrayed Mr. Aziz in Spider-Man 2.
Significant roles
Khalil Saleh in The Siege (1998)
Dr. Shulman in Analyze This (1999)
Ashok in ABCD (1999)
Dr. Leever in CSI: Crime Scene Investigation (2000-2006)
Singh in 3 A.M. (2001)
Dr. Tariq Faraj in Oz (2002)
Dr. Mitra in Book of Kings (2002)
Salim Barik in Tanner on Tanner (2004)
Judge Samir Patel in Law & Order: Trial by Jury (2005)
Kamil Sharif in The Bedford Diaries (2006)
Manish in ER (2006-2007)
Dr. Kenchy Dhuwalia in Jericho (2006-2008)
Dr. Prashar in Ghost Town (2008)
Bob Spaulding in The Proposal (2009)
Commander Zhao in The Last Airbender (2010)
Dr. Mahmoud in It's Kind of a Funny Story (2010)
Quotes
Please add some quotes from this performer about his work with Marvel movies!
Ad blocker interference detected!
Wikia is a free-to-use site that makes money from advertising. We have a modified experience for viewers using ad blockers

Wikia is not accessible if you've made further modifications. Remove the custom ad blocker rule(s) and the page will load as expected.